---
Personal Trainer Massachusetts
Personal Trainer
North Carolina
Personal Trainer South Carolina
---
You can view the bio of each Tampa Personal trainer listed in your City or Town by clicking on their link or photo and contact them individually through there webpage


Our associates cover the areas listed in and around Tampa Bay, FL.
Personal Trainer New Tampa, FL offers personal training in Carrollwood, FL, Lutz, FL, Land O' Lakes, FL, Citrus Park, FL, Town and Country, FL


I AM HERE TO HELP! I specialize in working with women in their home, my home, or meeting at a local park. If you've done your research, you know that gym memberships are expensive. Top that with inflated Fitness Center Personal Trainer fees and you're broke! That's not the case with me! My main priority is to help my clients become their personal best. I believe that every decision in your life helps define who you are and that every time you choose the positive option you are making yourself better. Looking for a personal trainer to help you reach your fitness goals is a commendable decision.

Personal Trainer South Tampa, FL offers personal training in Valrico, Brandon, Lithia, Riverview, Apollo Beach, FL, South Tampa and Hyde Park. FL



I have worked in the Heath and Fitness Industry for over 15 years. My background lends me the experience of working with a variety of clients from athletes to rehabilitation patients. My focus during each training session will include Alignment, Balance, Flexibility, Control and most importantly the Core. I will instruct each individual how to use the abdominals to control movement, protect the spine and stabilize the Body.

---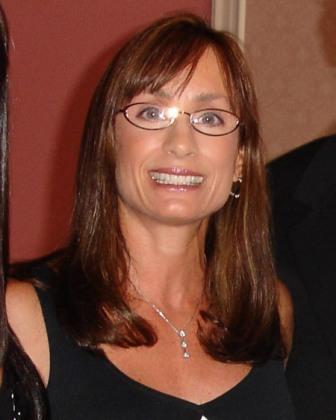 ( Studio and In Home Personal Training )

Personal Trainer Carrollwood
. I offer Personal Training in
South Tampa, Channelside, FL, Brandon, FL, Carrollwood, FL, Lutz, FL, Land O' Lakes, FL, Citrus Park, FL, Town and Country, FL

I have been a personal trainer for over 23 years. I began my fitness career as a group aerobic instructor, teaching classes such as step, strength training, flexibility, high/low impact, slide and various other formats. I train all types of clients. I have clients with various medical conditions such as Parkinson's Disease, Cerebral Palsy, cardiovascular disease, diabetes, arthritis, hypertension and more. My commitment to my customers, my passion for helping others and my imaginative thinking are just a few of the attributes that set me apart from others.
---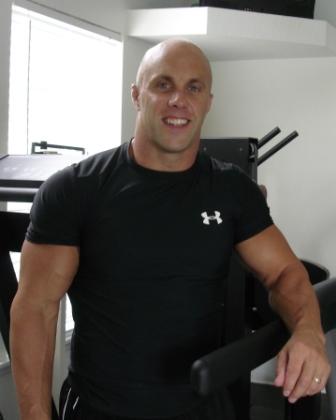 ( In Home Personal Training )

Personal Trainer in Palm Harbor, FL
I offer Personal Training in
Palm Harbor and the local areas
I have worked with all kinds of people each wanting different results, that is why I design individual programs based on your needs and goals. I have trained sports specific individuals, high school and college athletes, senior citizens who want to keep moving, powerlifters who want to compete as well as bodybuilders and figure competitors. I have helped people lose large amounts of weight and have made alot of friends thru my training. I have run bootcamps and biggest loser competitions, and trained people for road races as well..I know what it is like to work hard to achieve your goals because I have been there. Now I want to help others to achieve their goals thru my customized home workout programs.
---
Contact one of our fitness
associates
Learn more about in-home personal training in Tampa FL. Submit your name, e-mail, address, city and any comments/ questions you might have

---
Personal Fitness Trainers Listed By City/ Town
Personal Trainer South Tampa
Personal Training In: South Tampa, FL, Brandon, FL, Mango, FL, Orient Park, FL, Riverview, FL, Seffner, FL, Tampa, FL, Temple Terrace, FL, Ybor City, FL

Personal Trainer Largo, Clearwater, FL
Personal Training In: Pinellas County, FL, North Tampa and South Tampa, Seminole, FL, St. Pete, FL, Clearwater, WestChase, FL, Belair, FL, Clearwater Beach, FL, Indian Rocks Beach, FL, Sand Key, FL, Largo, FL, Odessa, FL, Madera Beach, FL

Personal Trainer in Palm Harbor, FL I offer Personal Training in Palm Harbor and the local areas


Personal Trainer North Tampa, FL
Personal Training In: Carrollwood, FL, Town and Country, FL


Personal Trainer Carrollwood
Personal Training In: South Tampa, Channelside, FL, Brandon, FL, Carrollwood, FL, Lutz, FL, Land O' Lakes, FL, Citrus Park, FL, Town and Country, FL

Personal Trainer Downtown Tampa
Personal Training In:

South Tampa and the local areas