---
Personal Trainer Massachusetts

Personal Trainer Missouri
Personal Trainer South Carolina
---
Personal Trainer Bio/ Background
My name is Lori and I am an ACE certified
In Home Personal Trainer in Castle Rock, CO
and I have a passion for health and fitness. I have always had this passion, but I was derailed from living it due to health issues.

I have chronic pain from arthritis and a soft tissue disorder called myofascial pain syndrome that not only brings deep muscle pain, but sends the pain to other parts of my body. Night-time teeth grinding that went unrecognized for years has led to more than 30 oral surgeries and resulted in the complete loss of cartilage in my jaws. When my doctor found five ulcers from overuse of ibuprofen, I was over 40, a size 14 and nearly 180 pounds. It became clear to me that I needed to make some major life changes.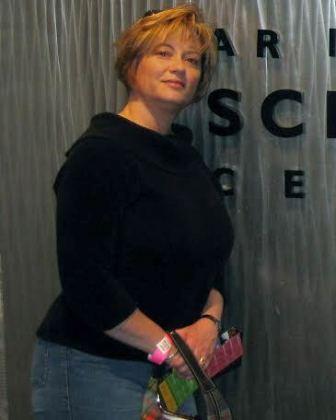 One doctor told me, "It is very difficult to make and maintain the changes necessary to lose weight and be healthier over the age of 40." However, I have shed 60 pounds and regained control over my body (at least most days!). That led me to my motto, "Difficult is not impossible!" My success has ignited my desire to help others take control of their own health! I am now 49, and I have kept the weight off for more than three years. Now I want to help guide you to better health and happiness!


As an ACE Certified Personal Trainer and ACE Certified Weight Management Specialist, I would love to help you on your journey to better life. The biggest part of how our body functions is determined by the fuel you feed it. I will help you determine a healthy, realistic eating plan that you can manage yourself and shop for locally. I will guide you in adding weight training to your life to help you improve your metabolism, boost your brain activity, build bone strength and improve your mood! I will advise you on cardiovascular workouts for a complete fitness program. By using metabolic testing and body composition analysis as a framework, I will create a personalized plan for you that is easy to understand and implement–a plan that will lead you to better health.

I understand that making changes can be difficult, and each person is unique. I will work with you to implement your individualized program at a pace that you will find manageable.

Don't wait for your body to nearly give out like I did. I wish I could convey how much better and younger I feel now at 49 than I did when I was 40. Like I did, you will find that the physical and mental rewards that come with each step forward provide motivation to continue the journey and maintain a healthy lifestyle.

I look forward to meeting with you. Contact me now–your initial consultation is always free!


Education/ Certifications
Contact Lori

Learn more about Personal Training in Castle Rock with Lori. Submit your name, e-mail, address, city and any comments/ questions you might have or call

1-(800) 439 5182.