Hi my name is Mark and I am a Certified
Personal Trainer in North Phoenix AZ
.
and
greater Phoenix area. I focus on a healthy life style and strong fitness goals. I have always had strong ambition and passion for overall physical fitness.
Growing up in Alaska, your born into an active lifestyle. I started out playing sports in school from a young kid to high school graduation. I excelled in Football, basketball and track. I also have experience in coaching kids basketball & football (ages 9-15). Once I came to Phoenix

I knew I wanted to further develop physical fitness as a profession. I received my certification through Glendale Community College. I then started training at a private fitness studio, where I gained knowledge and experience. I have been a personal trainer in a small private gym as well as working for a large company.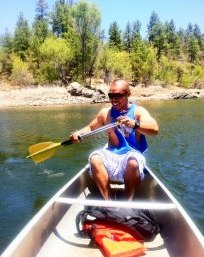 Between training clients, I host fitness groups and have done fitness treks. On my off time I often go hiking, mountain biking and play in a basketball league.

I am very dependable, dedicated and focused on helping my clients to reach their health & fitness goals. I have a positive and energetic attitude and always keep the workouts fun and exciting.



I look forward to you being my next success story. Please contact me today for a consultation.

Your Certified Fitness Trainer Mark