Personal Trainer Bio/ Background
My name is Kim. I am 42, a wife and mother of 4 teenagers and a
Personal Trainer in Monroe NC
. I have been involved in fitness most of my life beginning when I was 14, exercising at home following magazine fitness articles. I played field hockey, softball and did gymnastics all through high school and continued in college with cheer leading.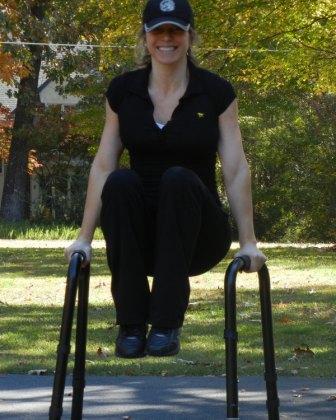 I exercised most days at home, especially when my children were young. After going to the gym a few times, I loved the classes and quickly realized I could teach a class. I received my group fitness instructor certification through IFTA in 2008. I now have my certification through AFAA. I teach aerobics, kickboxing, circuit, lifting, toning and various other classes twice a week at my local gym.


I have been a Registered Nurse for 21 years and have seen the decline of our culture's health during this time. I believe education and prevention are so important in the fight against obesity and smoking which ultimately leads to most diseases and a severe decline in one's health.


My passion is now leaning toward the prevention part of the spectrum, not the illness. I received my Personal Training Certification just last October. I love assisting people with their form and educating them in their technique. Nutrition is also a major issue I enjoy targeting and feel it is as important as fitness for optimum health and well being.
Our bodies are a true blessing and it is our responsibility to keep them functioning properly. I would be honored to assist you in learning how to do just that. Thank you, Kim