I believe that the "journey" to health and fitness can be just as exciting and rewarding as the "destination". Getting into a healthy mindset is the most important part of this journey, because it has to happen first. Where the mind leads, the body will follow. My goal is to help you reach your goals, whatever they may be. I have witnessed miracles through nutrition and exercise. I have also witnessed ailments and breakdowns from non-use of the body.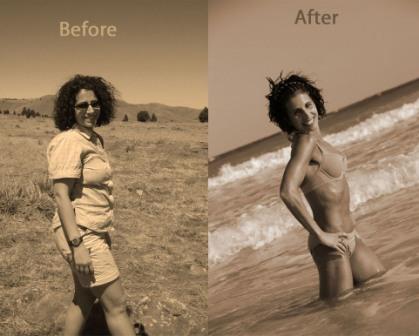 At the age of 21, I was diagnosed with Systemic Lupus Eurythmytosis, I dealt with chronic illness, arthritis and fatigue for many years.
I dealt with weight issues and the hopelessness of feeling like it was never going to work for me. That all changed for me one day through nutrition and exercise and the only way I know, to show my gratefulness for the miracle I was so freely given, is to share it with others.
Whether you are seven or seventy, I want to help you in your quest to not only meet, but exceed your own personal expectations. I will work with you one on one in the comfort of your own home to provide a systematic and progressive program for you to reshape and redefine the person you see in the mirror.
All you need to provide is your willingness, your determination, and your desire to not only see, but feel the difference. View Lynda's testimonials here
Contact me for a Consultation today!