Horace is a
Personal Trainer in Pensacola Beach, FL
and the local areas listed in Florida. Horace loves to share his love for athletics and physical training with those who have the privilege of training with him. "I love to train both men, women and children.
As a career athlete, I am very determined to succeed personally and like to instill that drive in others, as well. I love to help each set his or her goal and then see to it that each achieves it!
As far as nutrition goes, I developed my nutritional habits from years of professional training. There are no secrets. Diet right, and exercise hard and you will get the results you want. I believe you must eat complete, balanced, healthy meals to build muscle and, if you need to lose weight, simply burn off more calories than you take in. In sum, eat well, then train hard!"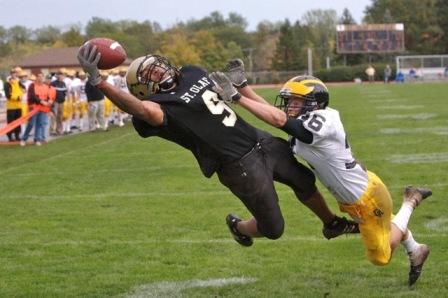 Hailing from Pensacola, Horace Gant's athletic career blossomed at Pine Forest High School, where Horace ran track and played baseball, basketball and football. Excelling in the latter, Horace attended St. Olaf College on an athletic scholarship and polished his preferred position, Wide Receiver. Horace holds records at St. Olaf for career receptions (185), receiving touchdowns (27) and receiving yards (3,061).


While at St. Olaf, Horace studied Exercise Science. Upon graduation, Horace accepted a position with the St. Louis Rams. Horace played one full season with the Rams, but his second season ended shortly due to injury. Horace has returned to Pensacola to rehabilitate his injuries at the Andrews Institute, with hopes of returning to his career in football very soon.
As far as training others goes, Horace began training athletes at St. Olaf where he worked with the Men's and Women's Basketball Teams as an Athletic Trainer. Horace extended his gift of training to others at Riviera Fitness Center where he served as a Personal Trainer.
"I love working with any type of client. As long as they have a willingness to work, I can help them achieve any physical fitness goal!" Horace currently resides in Pensacola, FL and has one son, Kahlil, age 3.