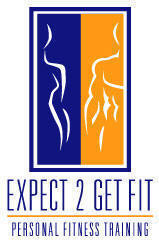 ---
Personal Trainer Massachusetts
Personal Trainer South Carolina
---
Find Personal Trainers in: Southside Jacksonville, Fl, and the local areas in Greater Jacksonville




Personal Trainer Bio/ Background

Jamie is a Personal Trainer in Southside Jacksonville area. She has a Bachelors of Science degree in Kinesiology- Exercise Science and Health Promotion, and most recently comes to the area from NASA's Kennedy Space Center.

Her national certifications include the American College of Sports Medicine (ACSM) Health Fitness Specialist, which allows her to work with all fitness levels from the athlete, to the injured, people with metabolic conditions, and aging populations. Additionally, as a strength and conditioning coach Jamie is certified by USA Weightlifting as a Level 1 Olympic Lifting Coach.

From being an athlete for many years and working in the health and research sciences of physiology and genetics, Jamie chose to focus on a more direct approach to helping people through fitness training. With a minor in Physical Anthropology she focuses on a holistic approach to fitness, bringing an evolutionary medicine background to health and wellness.

She enjoys specializing in building the neurological connections of physical function (mind-body), increasing strength and muscle tone maintenance. She loves to work with all types of people and can help you with weight management, toning, shaping and strength.

Jamie has experience with multiple types of training; corporate fitness programs, current military personnel, preparing people for military boot camp, government employees, fire rescues crew, functional training for aging populations and young athletes.

She has run individual and group exercise sessions for a diverse populations she believes that human interaction plays a key role in health and looks forward to helping you with your health and fitness goals!!

Contact Jamie today for a free consultation.
Education/ Certifications
Contact Jamie
Learn more about Personal Trainer Jamie. Submit your name, e-mail, address, city and any comments/ questions you might have.