I hired Phil 5 months ago to help me lose fat and be healthier; he did just that, and more. Phil has been great to work with and very motivational.
I made the decision that I was going to get in shape at 29 in order to start leading a healthier lifestyle before I turned 30. This was due in part to my being overweight, as well as heart disease on both sides of my family. I knew the new lifestyle would include working out and eating healthier. At the same time, I didn't want to miss out on life. I didn't want to be on a diet, or completely cut out alcohol or eating out. I thought this was a pretty tall order when I was on the outside looking in. With Phil's guidance, I found out that it's not only possible, but it's much easier than I'd ever thought it would be. Phil is not just a personal trainer and nutritionist, he's a great teacher. I feel he has not only taught me how to work out, and why I'm doing certain things at the gym, but also how to make decisions everyday that guarantee success. This is what I believe will be key in keeping the weight off, and staying healthy!
Now a little about my results:
I went to the doctor a week before I started working with Phil. I was 5' 10" and 250 lbs. I got my blood work back and the doctor told me I was a candidate for cholesterol medication because my triglycerides were at 220, my LDL (Bad) Cholesterol was at 205, and my HDL (Good) Cholesterol was at 68. That is considered extremely high cholesterol, and is scary news for a 29 year old with a family history of heart disease. After working with Phil for the first 6 weeks, I went back to the doctor and my cholesterol had been cut nearly in half. My Triglycerides were at 105, my LDL Cholesterol was at 110, and my HDL was at 65. My weight was 226! My doctor was extremely impressed and let me know that she'd never seen such a fast turnaround in cholesterol numbers. No cholesterol medication for me! My doctor attributed my new cholesterol numbers to my weight loss, new eating habits, and exercise. Surprise Surprise right? She basically sent me out of the office with a huge smile on her face and these words; "I got nothing to say except great job, and keep doing what you're doing". She had also re-iterated that Phil's plan for me was the healthy way to lose weight, and was very impressed with my results and the plan Phil had put together for me.
Fast forward another 3 1/2 months and I now weigh 188 lbs! So far 62 lbs lost in 5 months. Over time I've come to find that my weight on the scale is not very important to me, what I was really looking to lower was my body fat percentage. I mean, losing weight is a great thing, but the way I feel and look now, and the things I'm able to do are much more rewarding than any number on a scale can measure.
When I started working with Phil, my body fat percentage was 40%, and now I'm at 23%. I went from a size 38 waist to a size 32 waist, XXL shirts, to fitted large shirts. Again, keep in mind that this all has taken place in 5 months. I look better and feel great, and love going to the gym, which I never thought would happen. I continue to work with Phil and have recently set a new goal. When I started with Phil, my goal was to lose 40 lbs. I've surpassed that goal and my new goal is to get below 15% body fat. I don't care what I weigh when I get there. Phil has completely re-vamped my workout routine to accommodate my new goal, and continues to motivate me just like he did day one. We're already talking about my next goal once I get below 15% body fat.
To anyone sitting down reading this, I was in your shoes, and it's not as hard as you think. You'll see results faster than most would expect, and you'll feel results even faster. Phil doesn't throw you in the deep end, he steps you up in exercise gradually, one day you'll think back at where you were and smile at how easy it was to get where you're at. It'll make you wonder why you waited so long to get started in the first place. At least that's how it is for me. I was a huge pessimist about getting fit! I thought I was so far gone that it was gonna take me years of hard work and dieting to get below 200, but I proved myself wrong, with Phil's help of course. 68 lbs lost in 5 months. The biggest favor I did for myself was hiring Phil, and listening to exactly what he was telling me, be it nutrition or exercise.
I have never been on a "diet" with Phil; I just learned to eat correctly. Don't let the cardboard tasting diet frozen dinners scare you away, because you're not going to eat them anyway. Phil had me eating more than I was before, so he isn't going to starve you either. I highly recommend Phil to anyone, he's very motivational, knowledgeable, and truly cares about you're seeing results!
One last thing to add, Phil is not one of those drill instructors either. He has very kind and positive ways of getting you to push out just a couple more reps. I have recommended Phil to anyone that asks me how I lost all the weight, including my friends and family. I have no hesitation in recommending him to you!
Gary
Chester County PA

---
| | |
| --- | --- |
| Before | After |
I have been working out with Phil since July, 2010. Working out for me had always been something I avoided like the plague. Phil has helped me to overcome my dread and to actually look forward to our strength training sessions. My energy level is higher than it has been in 10 years. I have lost over 25 pounds while adding muscle mass working out 2 times a week and dieting sensibly - all without leaving my home. Thank you Phil for helping me to feel and look better!" Carol.

---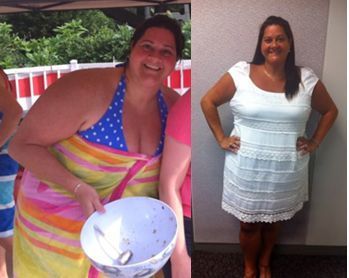 You know how they (whoever "they" are) say people come and go in your life when you need them to? Well Phil is a person that came into my life and has made an amazing impact. I met him over a year ago (May 2012) when I first signed up for his boot camp. Now, over a year later; I'm still participating in his boot camp. Phil is educated, informative and energized. I appreciate that he knows how to push me hard during a session and encourages me to go beyond my comfort zones in a safe way. I leave a challenging 1-hour session 3x a week, feeling so energized and proud of myself (and very sweaty!). Phil knows his "stuff" –exercises, modifying drills/exercises when needed, nutritional tips, etc… All of this makes up a great package in a personal trainer. Phil truly cares about his clients and that shows when you work with him. The personal touch is what separates him from other gyms/trainers I've worked with over the years.

Obviously, as you read—I can't say enough great things about my relationship and experience with Phil. Because of him- I've finally been able to commit to a fitness routine, be accountable to myself and I have seen fantastic results.

He is an asset to any client or business he works with. His client's success is his success..
---

"I've met with many trainers and you were the only one that listened to my needs and put together a program that helped me deal with my herniated disk so much, the workout impressed my chiropractor. You are the best ive worked with!" *I helped this individual so much that she was kind enough to give me a thank you card with a $50 gift card to a local restaurant."

Paula C. Lansdowne, Pa.
---
"I give you a solid 10 out of 10. You showed me the correct form for each exercise and pushed me so hard that I reached levels I never thought I could.
Nancy F. Northeast Philadelphia, PA.

---
"You are caring, patient and fun to work with. You are a great trainer. If it wasn't for you, my heart surgery recovery would not have been so fast. In fact the strength I gained from working with you prior to my surgery accelerated my recovery so much, my physical therapist was impressed !
Terry J. Phoenixville, Pa
---
"You are naturally talented in working with people and fitness"
Maryann M. Drexel Hill, Pa
---
"Your great attitude alone makes you a great trainer."
Dr. Jim Bell. IFPA President.
---
"You helped me a ton, I passed my law enforcement physical entry exam"
Kevin M. Havertown, Pa.

---
"I've gotten stronger and am able to feel it throughout my day, thank you!"
Donna J. Drexel Hill, Pa.

---
"People at work are noticing my body taking shape, thank you so much"
Keisha B. Drexel Hill, Pa.
---
I'm noticing my cellulite in my legs is going away. It's exciting to see. Thank you!"
Kevonna W. Philadelphia, Pa.
---
"I followed your routine, fand my orthopedic doctor told me, whoever gave you those workouts knew what he was doing!"
Lucille. Drexel Hill ,Pa.
---
"You definitely push me hard, but within reason. I've dropped several pounds of fat since I started working with you."
Phil R. Lansdowne, Pa.
---
"I like the workouts we do, they are a lot of fun and im seeing the difference in the way my clothes fit, thanks so much."
Michele M. Upper Darby, Pa.
---
"My arms are toning and my husband is noticing! It's exciting, thank you so much!"
Shelly B.
---
"I've dropped 2 dress sizes using your cardio and strength training prescription. Thanks, I feel great."
Sara R. Havertown, Pa
---
"I am really enjoying your workouts. They are fun! As soon as I think we've done it all, you show me a different exercise that challenges me in a different way. You challenge my entire body using just a 6 or 8 pound medicine ball. Amazing!"
Mary V. Chester County, Pa
---
"The way you combine strength training with cardio and core training is interesting and fun! I always look forward to our sessions!"
Sandra H. Lansdowne, Pa.
---
"Your diet and exercise prescription is really practical. It takes some getting used to, but is not brain science. Its really practical for me to do considering I work a lot!"
Margaret M. Philadelphia, Pa
---
Phil Nicolaou is a Personal Trainer in the Philadelphia area. You can contact Phil through is Personal Training Webpage for more information on his services.